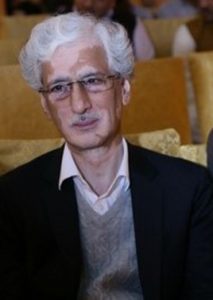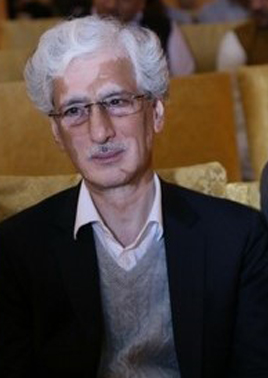 BRIEF INFORMATION
Teaching, Research, Law Practice and Institution Building, Extending Over a period of Thirty Years. Recipient of Several Awards such as `Best Teacher of the Year' (several times); Chief Minister's Teaching 1st Prize, Nomination for running best college in the private sector.
EDUCATION:
1985-86 : Formally Forwarded to Ph.D. Candidacy with Honors at The School of International Service, The American University, Washington, D.C.
Curriculum : International Law, International Relations, & Political Economy. President Graduate Students Council, (1986-87). Recipient of Graduate Honors Award (1985-86)
1983-85 : LL.M. Washington College of Law, Washington, D.C. (Distinctions; Highest Grade Point Average & Certificate of Honor), Member Advisory Board,American University Journal of International Law & Policy.
1982-83 : University of California, Berkeley, U.S.A., Graduate Courses in Comparative Foreign Policies
1979-80 : M.A. in Political Science with Specialization in International Law, International Organization & International Relations, University of the Punjab.
1977-78 : LL.B. Punjab University Law College Lahore, Member Editorial Board, Vice-President Students Union: University Distinction
1974-76 : B.A. Punjab University Lahore, Majors in English, Economics, & Political Science; Minor in Persian.
OTHER EXPERIENCE:
Dean, Pakistan College of Law
Fellow of the Royal Society of Arts (England)
Founding Director Akhuwat Pakistan
Vice Chairman Human Rights of Pakistan
Founder/Patron Pakistan Law Review
Advisor/Nazria-i-Pakistan Trust
Formerly (2007-2010) Project Coordinator
National University of Law & Social Sciences
Honorable Professor George Washington University, Washington, D.C
Member Hamdard Parliament
Member High Court Bars of Pakistan
Member Lahore Bar Association
Director South Asian Legal Education Consortium
Vice President South Asian Law School's Forum
Member Steering Committee – National Law University
Member Einstein Forum – Germany
Member Education Committee, Law Asia, Australia
Member Commonwealth Legal Education Association
Member Global Alliance for Justice Education (USA & Europe)
Member Forum of Federations, Canada
Member Forum of Family – USA
Member Markazia Majlis-i-Iqbal Pakistan
Member Council of National Affairs
Member Board of Governors, Centre for Policy & Development Alternatives.
Member Board of Governor Minhaj University
Member SAARC Law Group
Member Peace Studies Committee
Life Member World Wildlife Federation
Former Member International Committee for the Community of Democracies
Former Member National Committee, Family Planning Association of Pakistan, 1992-95
Former Chairman Legal Education Committee, Lahore High Court Bar Association, 1992-93.
Former Member Punjab University's Rules Committee
Former Director Punjab Education Foundation
Former Member Chief Minister's Task Force on Education
LAW PRACTICE:
1995-96 Partner Shamsi & Humayoun, Corporate Law Associates
1983-84 Associate of Surrey & Morse, Attorneys-at-Law, Washington, D.C., U.S.A
1979-81 Associate of Sardar Iqbal & Company, Attorneys-at-Law, Lahore
(Law office of Former Chief Justice, Former Ombudsman of Pakistan, Sardar Muhammad Iqbal).