Akhuwat
Education Services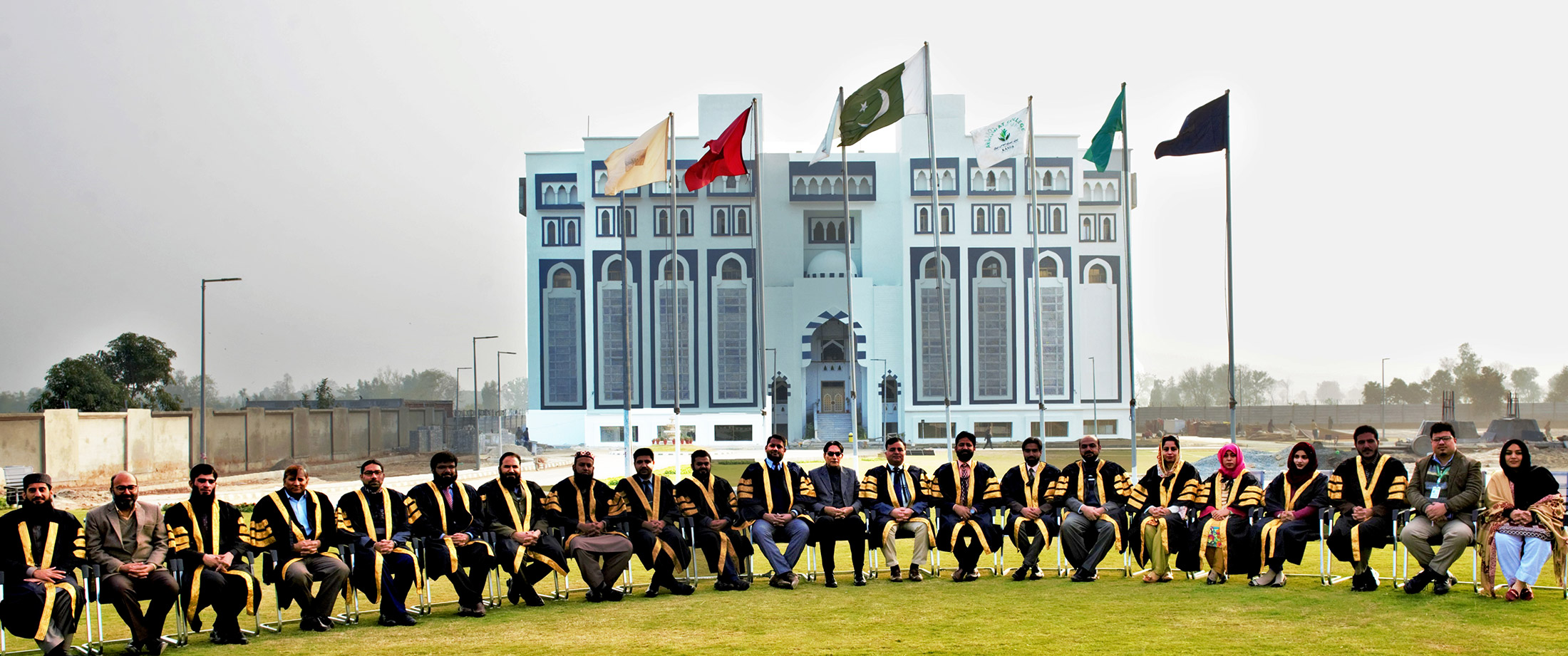 No society can prosper unless the fundamental right to education is granted to all of its citizens. Therefore, Akhuwat's vision of creating a poverty-free society would remain incomplete unless the root cause; illiteracy of the poor, was addressed. Considering the paramount importance of education in opening multiple avenues, an investment in education was needed for several reasons. Among those are fostering the ability to innovate, understanding others, creating endless opportunities and building a tolerant, compassionate and environment friendly society. Thus, Akhuwat embarked on its mission to provide free-of-cost, high quality education through its intervention in primary, secondary and higher education.
Akhuwat Schools
Public School Support Program (PSSP)
Through the Public-School Support Program, Akhuwat has collaborated with the Government of Punjab to restore more than 4,000 nonfunctioning schools. To date, it has adopted over 350 public primary schools in six districts of Punjab, where it provides quality education and is working on improved academic facilities as no society can prosper without ensuring the access to education for all its members.
NJV School
Narain Jagannath Vaidya (NJV) High School is Sindh's first public school which was established in 1855 but soon became a neglected site, losing its place as a center of academic excellence. Since 2015, in partnership with the Government of Sindh, Akhuwat has devoted itself to restoring this historical building, and today NJV has reclaimed its position as a site for educational and holistic training for its students.
Akhuwat Jugnu School
The first years of a child's life sets the stage for all future growth, yet many children in Pakistan are not receiving the education required in these years for healthy development. Jugnu School in Chakwal, is Akhuwat's first pre-school where children from low-income families are provided with relevant and quality learning opportunities.
Akhuwat Learning Hubs
Akhuwat Learning Hubs provide education and vocational training to children of unknown parentage, who are often found in alleys plagued by drugs, prostitution and violence. They seek to provide children with educational, health, vocational, recreational and counseling services. In order for the Learning Hubs to have a deeper impact on children, they have been working with parents and grandparents, creating a communal, safe space for all citizens to come together. Streets that were once laced with drugs peddlers and brothels are slowly being transformed into hubs for learning, sharing and support.
Akhuwat College
Established in 2015, Akhuwat College is a residential college that houses and educates bright, young people selected on merit from all corners of Pakistan. The college caters to students from low-income households who despite their talent and desire to pursue education, are unable to do so due to financial constraints. Each student has a unique tale of struggle and hardship in attaining their basic education, yet they are unified by their pursuit of knowledge. The aim of the College is not only to provide these young people with quality education, but also to cultivate their unique talents, inspire a deeper sense of ethics, and inculcate the values of discipline, hard-work and volunteerism in students.
Akhuwat Women's College Chakwal
Akhuwat College for Women is based on the firm belief that no nation can progress without investing in the education of women. Located in Chakwal, the Akhuwat College for Women is a residential campus, housing women from all over the country. Young women receive merit-based admissions with reserved seats from different provinces and administrative regions of Pakistan. By giving them a safe space to find the support and encouragement they need to take risks, push boundaries and succeed in their personal and professional lives, it is here that women are trained to become the leaders of tomorrow. Online Admission Form for BS Program (2023-2027)
Akhuwat FIRST
Through Akhuwat's partnership with the Faisalabad Institute of Research, Science and Technology (FIRST), students from all over Pakistan are being offered four-year undergraduate degrees in the sciences, with a special focus on Biotechnology. Established in 2015, Akhuwat-FIRST is a well-equipped university, covering an area of more than 38,000 square feet, complete with sport facilities, computer and research labs fitted with the latest information technology and equipment. To ensure that students from all social and economic backgrounds have access to quality education, Akhuwat-FIRST provides merit and need-based scholarships to hundreds of students enrolled in the university.
Akhuwat University
Currently under-construction, Akhuwat University will be Pakistan's first fee-free residential university where students will pay their fees according to their means. Through a range of financial instruments including scholarships and interest-free loans, Akhuwat will ensure equal access to quality education to all eligible students. The University embodies Akhuwat's long-term vision of development and prosperity by preparing a new generation of leaders that will transform their communities and country.
Akhuwat Mushahida School of Hospitality and Tourism
The Akhuwat Mushahida School of Hospitality and Tourism has been conceived under the banner of the Akhuwat University and aims at combining the philanthropic philosophy of the Akhuwat education division with some of the best teaching/ training minds available in the hospitality sector.
The goal being to provide world-class, hospitality education to the most deserving students and cater to the industry's growing need for an educated, skilled workforce.
The Campus:
The Akhuwat Mushahida School of Hospitality shall have a modern, custom-designed campus built specifically to meet the requirements of an international standard hospitality school.
The campus will boast friendly and intimate classroom layouts equipped with state-of-the-art multimedia equipment, and house teaching kitchens and mock-rooms designed specifically for practical training purposes.