Khwajasira Support Program
The social and economic exclusion of the Khwajasira or transgender (Third Gender) community has left them dependent on alms, vulnerable to violence, exploitation and increasingly susceptible to abuse. The Khwajasira Support Program since 2011 seeks to create a system of support for members of the Khwajasira community over the age of forty. This is done through economic and social interventions whereby hundreds of Khwajasiras have been registered across the country and are supported through direct financial assistance, health services, psychological support and acquisition of identity documents. Akhuwat remains a steadfast champion of the rights of Trans genders and through KSP actively fights against the prejudice and isolation faced by the Khwajasira community in Pakistan.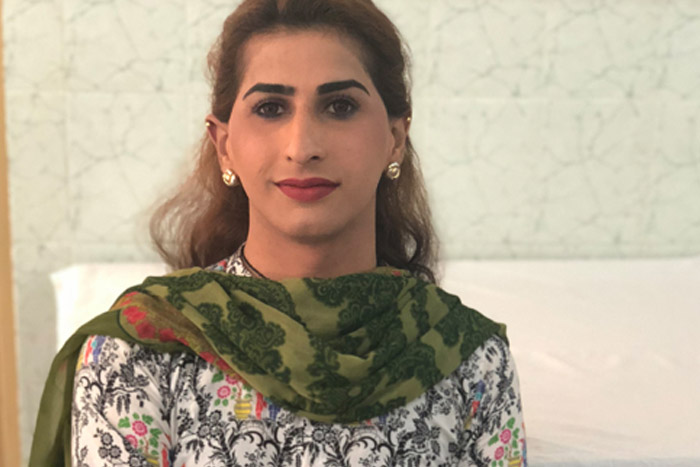 Main aim of Akhuwat is to painstakingly restore their value and presence in the society. Akhuwat does not wish to reform or recreate their culture, traditions or identity, however, it plans to uplift this marginalized community by initiating and implementing such sustainable efforts and programs that will guarantee self reliance, income generation and alleviate societal exclusion. Khawajasira Support Program was initiated in 2011. Ever since then it has become a symbol of strenuous efforts, unparallel activism and a beacon of joy and hope for the Khawajasira community. These years have been a myriad of the accounts of the Khawajasira community. The community has become more aware, empowered and employed since Akhuwat's positive intervention. However, we see that there is still long way to go.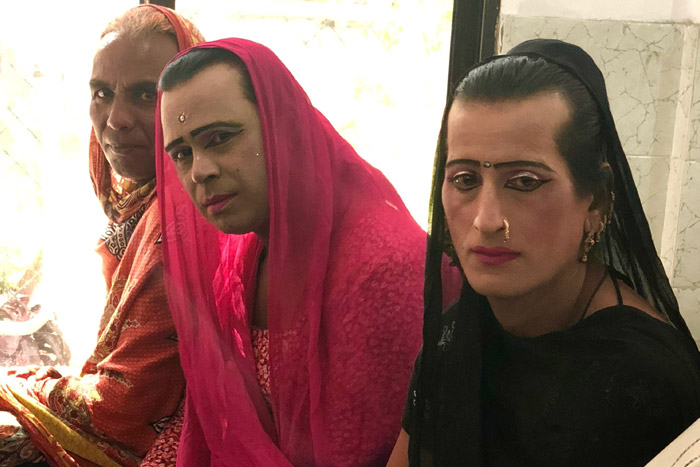 Eligibility Criteria
– Designed for khwajasiras 40 years or older
– Monthly income less than Rs.10,000
Member Benefits
– Unique Akhuwat ID card
– Monthly stipend of Rs.1200
– Sense of belonging to Akhuwat and society at large
– Health services- screening, monthly checkups, dispensation of medicine
– Mapping of Khwajasira Community & research based interventions
– Capacity building and employment.
– Peer guidance through promoting role models
– Sensitization campaigns for social acceptance
Akhuwat Khwajasira Support Program: Scorecard
Indicator
Outcome
Khwajasira Beneficiaries
1700
Monthly Stipends of Rs 1200
PKR 19 million  (AksP 10 million, FH 9 million) (May 18- May 19)
Social Events (Monthly)
Lahore: 5, Sargodha: 1, Faisalabad: 1, Karachi:1, Farooqabad: 1
Support Hubs

Existing Hubs
Pipeline Hubs

Lahore, Sargodha, Faisalabad, Karachi, Farooqabad,
Multan, Rawalpindi/Islamabad, Quetta, Peshawar
Nadra NICs (CJP's initiative)
140 new cards processed
Health Screening W.
(HIV/AIDS, Hepatitis B&C, TB Syphilis)
Entire Support Hub Membership screened
(Annual cycle for 2018 completed)
Medical Facility
Free medicine at Lahore Events.
Dam Fund CJP's initiative
PKR 144,730 contributed
Eid clothes
Ramzan Ration
Ramadan Iftar Dinners 
Eid ul Fitr 2018:  294 new suit
Eid ul Fitr  2019: 169 unstitched suits in Karachi, FSD, RYK, Jhang
Year 2019:
819 pkg through Support HubsHosted for member khwajasiras at Governor House Lahore, NJV School Karachi, Rahim Yar Khan: 119 Khwajasiras
Pre-owned clothes from Akhuwat Clothes Bank
Entire membership 1500 (2018)
In progress (2019)
Loans for Entrepreneurship cb.
50 Interest-free Micro loans provided for stitching, garment selling, kiosks, embroidery, grocery store, beauty salon
Sensitization Workshops (future vision – awareness)
3 External + 8 (UNILEVER)
4 Internal
Fixed assets transfer for entrepreneurship
2 sewing machines in Faisalabad through lucky draw in Ramadan (May 2019)  + Stitching unit (Employs 10 people)
Employment/Placements
19
Capacity Building Program-
Guru Chaila Chain (GCC)
Stitching Unit Fountain House: 4 month course designed for 10 Khwajasiras commenced on July 1st , 2019.
Beautician and Grooming Pilot Project: 25 Khwajasiras of ages 18-39 years in partnership with PSDF and IFAP to start in Aug 2019
Candidates will be provided monthly stipend during training
Successful candidates to receive entrepreneurship loans and guaranteed employment opportunities
Additional training courses to be introduced through accredited service providers eg, TEVTA, PSDF & COTHM
Red Crescent Pakistan:
First Aid Training workshops took place in Faisalabad on the 28th and 29th of August. The program aimed to equip khwajasiras with life saving skills. The training session took place from 11pm to 4pm. Lunch was provided by AksP. The khwajasiras, at the end of the training, were provided with certification and a stipend.
Total Stipend Paid to Khwajasiras: PKR 12,500
Total Amount spent on Food: PKR 6,770
Linkages Established
Unilever Pakistan
IFAP
Punjab Skills Development Fund
Punjab AIDS Control Program
Mayo Hospital Lahore
Allied Hospital Faisalabad
Research collaboration with King Edward Medical University (KEMU) and Kinnaird College (KC)
Birth Defect Foundation
How can you help ?
Connect a Khawajasira you know to the KSP
Spread Awareness of KSP
Employ a Khawajasira, seek assistance from KSP to identify a suitable candidate for your business
Fund a stipend for a Khawajasira
Provide a Khawajasira with Qarz –a-Hasan to set up own business
Register as a volunteer